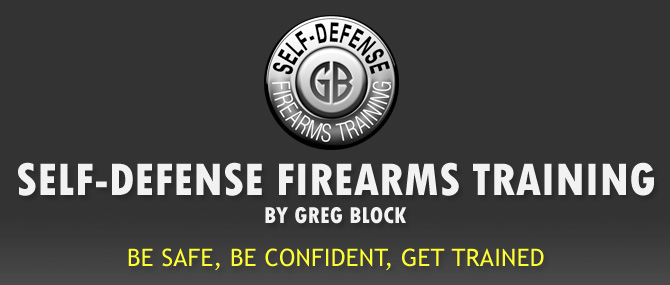 Class Schedules
All classes are taught by Greg Block, with a staff of certified instructors, utilizing the range facilities of Burro Canyon Shooting Park, Azusa, California (26 miles northeast of Los Angeles).
If you have been approved for further processing by the Orange County Sheriff's Department (OCSD) or a Los Angeles County City for a Concealed Carry Weapon (CCW), please contact Greg Block at (714) 893-8676 or greg@firearmstraining.com.

CCW Classes are held once a week at an indoor range on the edge of Los Angeles and Orange Counties. Please note, the class information and schedule specific to the OCSD/LASD CCW Permit is not listed on this website.
2023
DATE
CLASS
September 24


Sunday - 8:30 am

Basic Handgun
Filled
September 24


Sunday - 3:00 pm

Basic Handgun-Two
Filled
October 07


Saturday - 8:30 am

Basic Shotgun
Enroll
October 07


Saturday - 3:00 pm

Basic Handgun-Two
Enroll
October 08


Sunday - 8:30 am

Basic Handgun
Enroll
October 21


Saturday - 8:30 am

Basic Handgun
Enroll
October 21


Saturday - 3:00 pm

Concealed Drawing
Enroll
October 22


Sunday - 8:30 am

Advanced Handgun
Enroll
November 04


Saturday - 8:30 am

Basic Handgun
Enroll
November 04


Saturday - 3:00 pm

Basic Handgun-Two
Enroll
November 05


Sunday - 8:30 am

Basic Rifle
Enroll
November 18


Saturday - 8:30 am

Intermediate Handgun
Enroll
November 19


Sunday - 8:30 am

Basic Handgun
Enroll
November 19


Sunday - 4:00 pm

Low-Light Shooting
Enroll
December 02


Saturday - 8:30 am

Basic Handgun
Enroll
December 02


Saturday - 3:00 pm

Basic Handgun-Two
Enroll
December 03


Sunday - 8:30 am

Scenarios
Enroll
December 09


Saturday - 8:30 am

Advanced Handgun
Enroll
December 10


Sunday - 8:30 am

Basic Handgun
Enroll
2024
DATE
CLASS
January 13


Saturday - 8:30 am

Basic Handgun
Enroll
January 13


Saturday - 4:00 pm

Low-Light Shooting
Enroll
January 14


Sunday - 8:30 am

Basic Shotgun
Enroll
January 20


Saturday - 8:30 am

Intermediate Handgun
Enroll
January 20


Saturday - 3:00 pm

Basic Handgun-Two
Enroll
January 21


Sunday - 8:30 am

Basic Handgun
Enroll
February 03


Saturday - 8:30 am

Basic Rifle
Enroll
February 03


Saturday - 3:00 pm

Concealed Drawing
Enroll
February 04


Sunday - 8:30 am

Basic Handgun
Enroll
February 10


Saturday - 8:30 am

Basic Handgun
Enroll
February 10


Saturday - 3:00 pm

Basic Handgun-Two
Enroll
February 11


Sunday - 8:30 am

Advanced Shotgun
Enroll
February 24


Saturday - 8:30 am

Basic Handgun
Enroll
February 24


Saturday - 3:00 pm

Basic Handgun-Two
Enroll
February 25


Sunday - 8:30 am

Intermediate Handgun
Enroll
March 02


Saturday - 8:30 am

Basic Handgun
Enroll
March 02


Saturday - 3:00 pm

Basic Handgun-Two
Enroll
March 03


Sunday - 8:30 am

Intermediate Handgun
Enroll
March 03


Sunday - 3:00 pm

Low-Light Shooting
Enroll
March 23


Saturday - 8:30 am

Basic Handgun
Enroll
March 24


Sunday - 8:30 am

Advanced Handgun
Enroll
April 06


Saturday - 8:30 am

Basic Handgun
Enroll
April 06


Saturday - 3:00 pm

Basic Handgun-Two
Enroll
April 07


Sunday - 8:30 am

Basic Shotgun
Enroll
April 20


Saturday - 8:30 am

Advanced Handgun
Enroll
April 20


Saturday - 3:00 pm

Concealed Drawing
Enroll
April 21


Sunday - 8:30 am

Basic Handgun
Enroll
April 27


Saturday - 8:30 am

Intermediate Handgun
Enroll
April 28


Sunday - 8:30 am

Basic Handgun
Enroll
April 28


Sunday - 3:00 pm

Tactics
Enroll
May 04


Saturday - 8:30 am

Basic Handgun
Enroll
May 04


Saturday - 3:00 pm

Basic Handgun-Two
Enroll
May 05


Sunday - 8:30 am

Basic Rifle
Enroll
June 08


Saturday - 8:30 am

Basic Handgun
Enroll
June 09


Sunday - 8:30 am

Scenarios
Enroll
June 22


Saturday - 8:30 am

Basic Handgun
Enroll
June 23


Sunday - 8:30 am

Advanced Handgun
Enroll
June 23


Sunday - 3:00 pm

Basic Handgun-Two
Enroll
July 13


Saturday - 8:30 am

Basic Handgun
Enroll
July 13


Saturday - 3:00 pm

Basic Handgun-Two
Enroll
July 14


Sunday - 8:30 am

Intermediate Handgun
Enroll
July 27


Saturday - 8:30 am

Basic Shotgun
Enroll
July 28


Sunday - 8:30 am

Basic Handgun
Enroll
July 28


Sunday - 3:00 pm

Tactics
Enroll
August 10


Saturday - 8:30 am

Basic Rifle
Enroll
August 11


Sunday - 8:30 am

Basic Handgun
Enroll
August 11


Sunday - 3:00 pm

Basic Handgun-Two
Enroll
August 24


Saturday - 8:30 am

Advanced Handgun
Enroll
August 25


Sunday - 8:30 am

Basic Handgun
Enroll
September 07


Saturday - 8:30 am

Basic Handgun
Enroll
September 08


Sunday - 8:30 am

Intermediate Handgun
Enroll
September 08


Sunday - 3:00 pm

Tactics
Enroll
September 21


Saturday - 8:30 am

Advanced Shotgun
Enroll
September 22


Sunday - 8:30 am

Basic Handgun
Enroll
September 22


Sunday - 3:00 pm

Basic Handgun-Two
Enroll
October 05


Saturday - 8:30 am

Basic Shotgun
Enroll
October 05


Saturday - 3:00 pm

Basic Handgun-Two
Enroll
October 06


Sunday - 8:30 am

Basic Handgun
Enroll
October 19


Saturday - 8:30 am

Basic Handgun
Enroll
October 19


Saturday - 3:00 pm

Concealed Drawing
Enroll
October 20


Sunday - 8:30 am

Advanced Handgun
Enroll
November 09


Saturday - 8:30 am

Basic Handgun
Enroll
November 09


Saturday - 3:00 pm

Basic Handgun-Two
Enroll
November 10


Sunday - 8:30 am

Basic Rifle
Enroll
November 23


Saturday - 8:30 am

Intermediate Handgun
Enroll
November 24


Sunday - 8:30 am

Basic Handgun
Enroll
November 24


Sunday - 4:00 pm

Low-Light Shooting
Enroll
December 07


Saturday - 8:30 am

Basic Handgun
Enroll
December 07


Saturday - 3:00 pm

Basic Handgun-Two
Enroll
December 08


Sunday - 8:30 am

Scenarios
Enroll
December 14


Saturday - 8:30 am

Advanced Handgun
Enroll
December 15


Sunday - 8:30 am

Basic Handgun
Enroll